Welcome To
Branson Waterpark Hotel
We welcome you to stay in our welcoming and affordable hotel, located in the heart of Branson, MO. There are tons of things to do in Branson. Whether you're into hiking the plentiful nature trails, visiting theme parks, or experiencing live music, you'll find something to keep you entertained. In fact, there are more than 50 live music venues in Branson, so you're sure to find a show you love. The Town is also home to some of the best shopping in the Midwest. You can find everything from outlet malls to local artisan boutiques. And if you're looking for a place to stay, our hotel in Branson, MO, has you covered.
Situated in Branson, our hotel offers express check-in and check-out, rooms with free Wi-Fi throughout the property, a seasonal outdoor swimming pool, and a shared lounge. The accommodation also includes family rooms and provides guests with a sun terrace. A continental or buffet breakfast is available each morning at our hotel so you can start your day off energized. Plus, the reception can provide helpful information for guests looking to explore the area.
Let the family fun begin at our hotel in Branson! Our hotel is minutes from the entertainment strip and attractions like Silver Dollar City, Hollywood Wax Museum, and Branson's Promised Land Zoo. Head to the nearby Shepherd of the Hills for outdoor performances, farm tours, and zip-lining. Our non-smoking hotel is 14 miles from Branson Airport (BKG) and 56 miles from Springfield-Branson National Airport (SGF). There's something for everyone at the Branson Waterpark Hotel. Book your reservation in the Ozarks today at The Branson Waterpark Hotel!
OUR ROOMS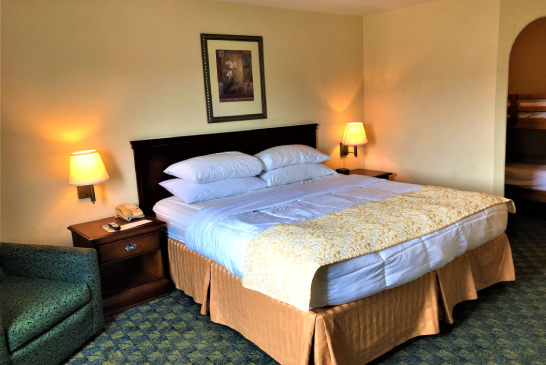 Looking for a fun and memorable vacation? The Branson Waterpark hotel offers an indoor/outdoor water theme park, including a children's wading pool, making it ideal for families with kids. Go from our pools directly to your well-appointed hotel room. Each guest room has a flat-screen TV to keep you entertained. Utilize the complimentary toiletries and hairdryer in your bathroom to get refreshed before you head out for your adventures in the Ozarks. We have everything you require available from our helpful front desk personnel. Hotel rooms at a waterpark make a family trip much more fun!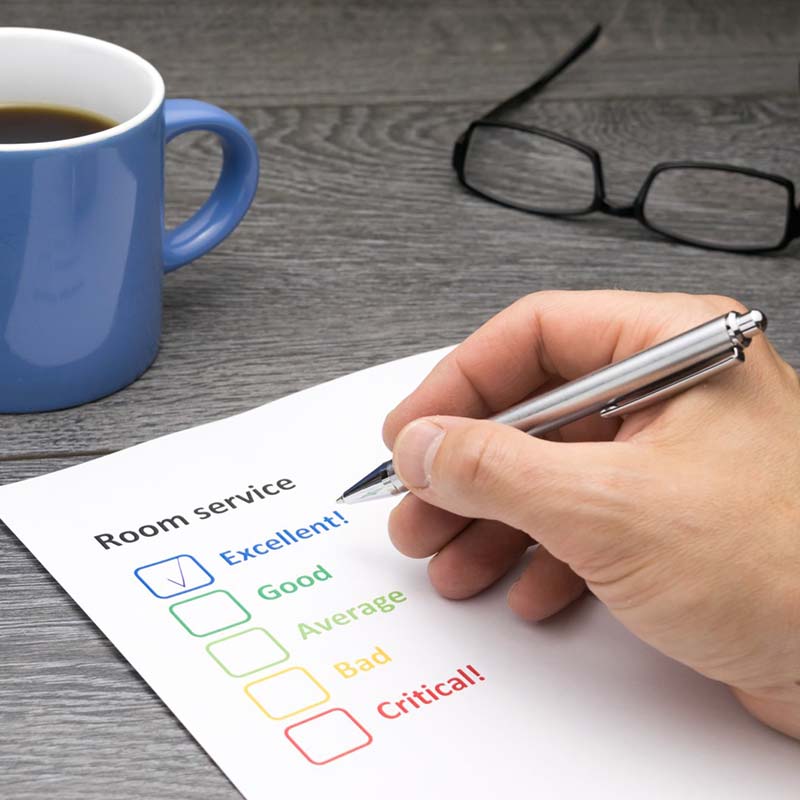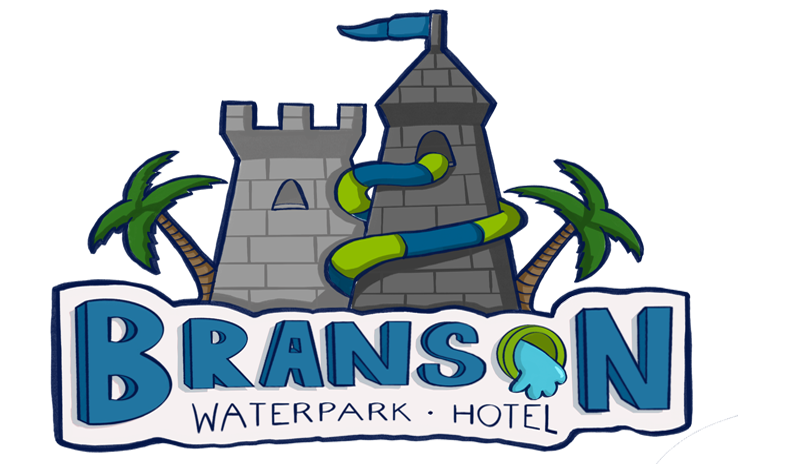 Reviews
The staff at The Branson Waterpark Hotel was very friendly and accommodating. Our short trip to the Ozarks was very pleasant and was made perfect by the hospitality the people in Branson at this hotel exhibited. The room was super clean and had a microwave and fridge perfect for our family's needs. It also had an awesome outdoor pool theme park. There were also arcade games if you wanted to play, so our kids absolutely loved it.
~ Fiona
Nice spacious room, kids liked having their tv in the extra suite room, and they liked having bunk beds. The pool area was a blast! Kids loved the arcade room! If you need a towel, goggles, or even a life vest, they got it for you! I was very impressed with our stay at the Branson Waterpark Hotel. We will certainly be back next time we visit the Ozarks!
~ Jane
Explore The Best of
Branson, MO
Branson is known for its diverse entertainment and is a hot spot for live music. It is dubbed 'The Live Music Capital of The World'. Discover America's top theme park, Silver Dollar City, nestled in Ozark Mountains. Explore the museum of the unsinkable ship, the Titanic museum that is just 4 miles away from The Branson Waterpark Hotel. Explore Branson's Hidden Gem, The Butterfly Palace, where you will witness over 25 reptiles and amphibians from the rainforest.
You don't even need to leave the hotel for one of the hottest attractions around. Branson Waterpark Hotel has some of the best waterslides, pools, fountains, and water features for hours of enjoyment. Your kids will love staying at our hotel and be able to literally roll out of bed and jump into our indoor/outdoor water theme park.